This is what Sam's Foster Family Has to Say
Sam is absolutely adorable and completely in love with his squeaky tennis ball! We often wonder how dogs that have been starved, abused, or tortured by humans can still maintain love and loyalty for the human race.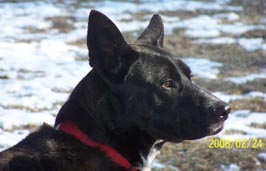 What a beautiful day, I get to play outside
Sam was starved for so long he looked like a walking skeleton when we rescued him. Even though he is still a bit thin he is happy as ever! He now lives in a foster home where he is loved and he is adjusting very well to "HOME LIFE". After everything this big boy has been through he is still so affectionate to anyone that shows him attention. He is stuck to me like glue; he thinks he is a big lap dog.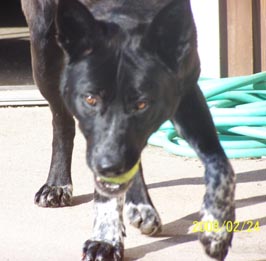 Sam waiting to return the ball to his foster mom
Sam would make a great childs 4H dog or do highly well in agility or obedience.