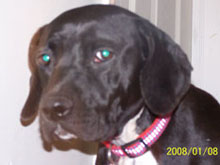 MAMA Miss Anna X Whos'ya Daddy????

Anna is a beautiful black lab mix. She was rescued from animal control after they allowed her to go to research for a week. When Anna came to us she was completely malnourished and looked like a walking skeleton. After about a week and a half in foster care she plumped up like a little black raisin. Little Miss Anna was pregnant. Thank gosh we got her out of the dog pound or her and these babies would have been destroyed.

11 puppies were born January 14th 2008 and will be available for adoption after March 3rd 2008. You can fill out the adoption form to reserve your new baby. They are all numbered so you can choose by the pictures on which one you would love to give that special home to. Please do not forget, Miss Anna will also be looking for a forever home as soon as her puppies are weaned.
INTRODUCING IN THE LIME LIGHT "THE KIDS"

Just click on the Puppy number next to their pictures to inquire about each baby. Also you can fill out the adoption form to reserve your new companion.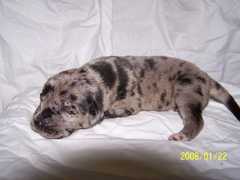 Puppy 2 Girl ADOPTED
All puppies will leave us with both puppy shots , worming done and started going potty outside.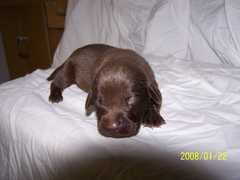 Puppy 3 GIRL ADOPTED
If you have "any" questions, feel free to email us.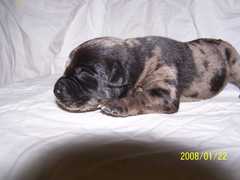 Puppy 4 BOY Adoption Pending Kelli
If you just want to fill out an adoption form, make sure to put the puppy number you are interested in in the subject line.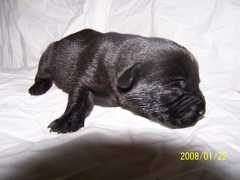 Puppy 5 GIRL ADOPTED
Gosh are these lil guys getting fat!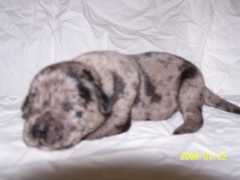 Puppy 6 BOY ADOPTED
Adoption fee applies to cover cost of shots/wormer. This is so we can rescue other dogs in much need.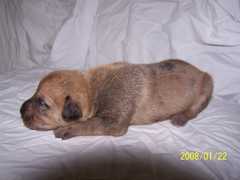 Puppy 7 GIRL PENDING Jaime
Complete "potty training directions" available via our site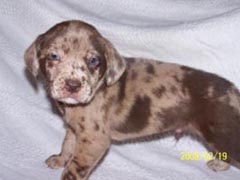 Puppy 8 BOY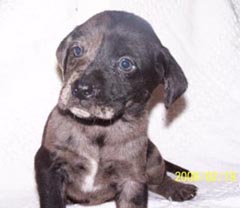 Puppy 9 BOY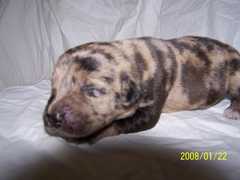 Puppy 10 GIRL Pending Becky
PUPPIES Are Here!







Web Design By Ooopsy-Daisy Copyright © 2001-2008 All Rights Reserved