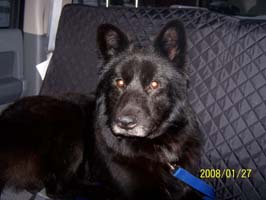 Koda is a beautiful boy; we believe he is a Malamute/Sheppard mix. He was rescued from a high kill shelter in Ohio. This shelter, like many others, put dogs to sleep by stabbing a needle into their heart. The animals die a painful death by suffering cardiac arrest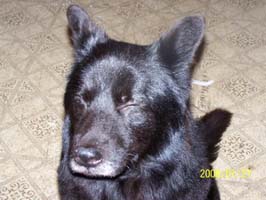 Koda is very kind and loving boy.. He knows his basic commands and is quick to catch a treat in mid air. Koda is crate trained, house trained, and looking for a loving family to share the rest of his life with. His behavior is excellent and he gets along great with other animals.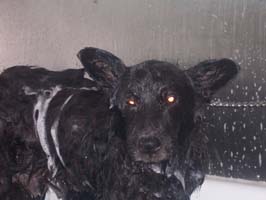 If you think you can offer Koda the perfect life that he deserves, please fill out our online application. Once we receive your application a volunteer will contact you and setup an appointment for you to meet Koda in person. Koda's adoption fee is $100.00, he is up to date on shots and neutered. The white on his chin is just coloring, not gray hair. He is only a couple years old.